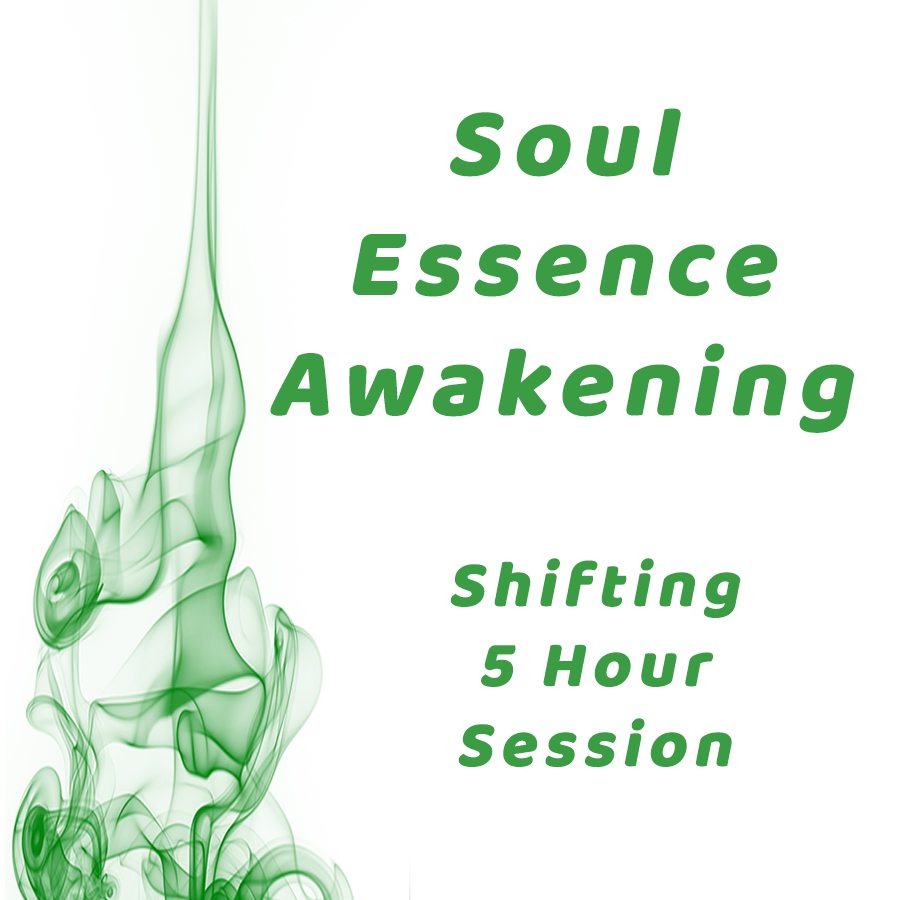 Soul Essence Awakening Shifting 5 Hour Session
Regular price $ 233.40 Sale
Includes:
Everything from the Introductory session, PLUS:
We work on releasing limiting beleifs and  replacing them with empowering beliefs
  We close out past lives that are disrupting your present life. Most often this is with parents, or siblings, or children, and sometimes coworkers. 
We unwind spiritual and physical areas that are bound up and malfunctioning.  
If time, we work on your physical environment - Feng Shui
Done over 4 sessions. Tailored to each individual's needs. By phone or Zoom.