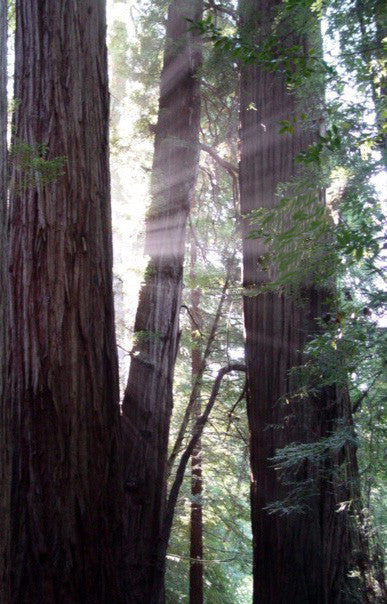 Light in the Forrest Photo
This photo was taken in the California Redwoods in 2005. Comes in two sizes: 8" X 12" or 11" X 14".
Green is the color for family ties and your path in this world  according to the i Black Hat Feng Shui tradition.
Buy this with an intention to improve or enhance your family ties or your destiny in the world. You can hang it anywhere in the home to remind you of your commitment to follow your life path and to strengthen (or heal) your family ties. Divide the home into 9 equal quadrants and the middle third to the left of the front door is the family area. This is a good place to hang this picture, but it can be hung anywhere-intention is the most important thing.
Buying something new with a strong intention is very powerful and can create positive outcomes. Buy with intention.