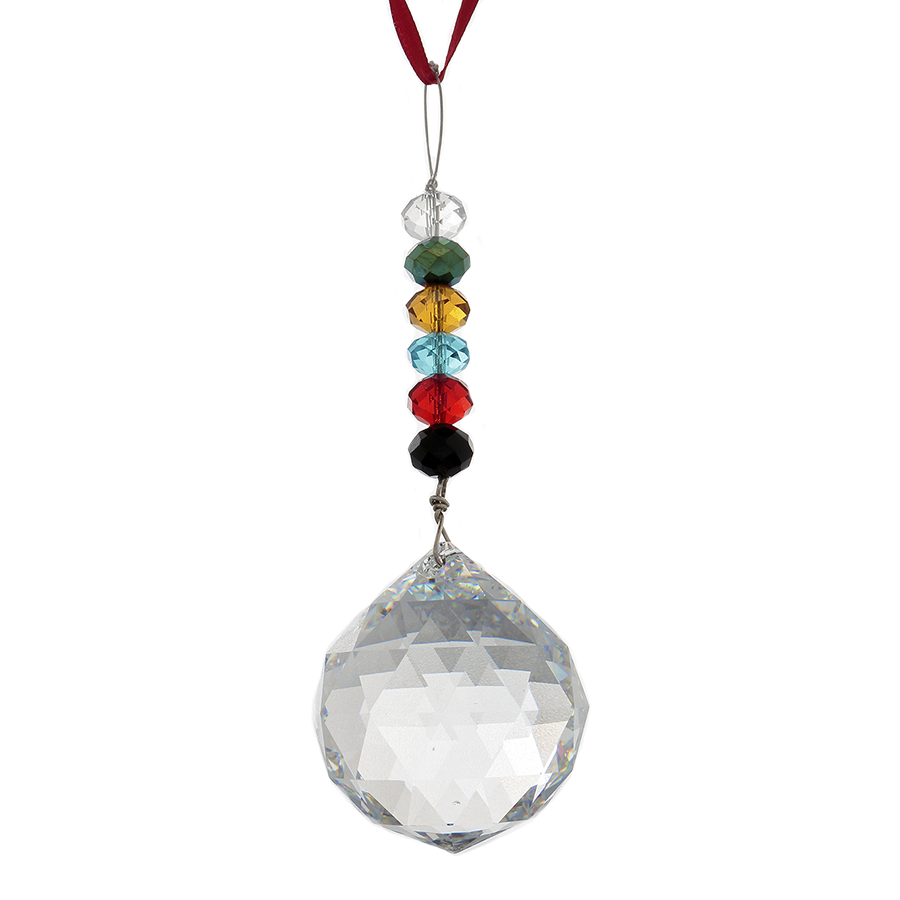 Hanging Crystal - Feng Shui - 6 True Colors - 40mm
Regular price $ 20.00 $ 13.00 Sale
This is a large crystal to hang in any room in the home to enhance the energy there. Comes with a map to show the area best for family, relationships/love, wealth, career, fame/reputation, support, creativity, health, wisdom/knowledge. This is a Feng Shui item and lines up with Tantric Buddhist Traditions.. Size: 40 mm
Properties are:
Crystal: brings positive energy, hope, joy, & good luck.
The six true colors signify: independence on the practice of a path which is an indivisible union of method and wisdom. You can transform your impure body, speech, and mind into the pure exalted body, speech, and mind of a master.
NOTE: The order of this 6 True Colors lines up with Tibetan Tantric Budhist traditions, rather than with Black Sect Tantric Feng Shui traditions from Professor Lin. If you are familiar with Black Sect Tantric Traditions, I am happy to make one in that order, especially for you. In the comments, when you purchase, designate you want it in the Black Sect Feng Shui order and I will send you one in that order.